Let's face it, Airbnb has revolutionized the way people travel.
Now, instead of automatically making reservations at an area hotel, travelers have the option of staying in a privately-owned property. That's a boon for travelers. On the other hand, what can help those who operate an Airbnb property to get more traffic?
Here are some ideas on how to generate more interest in your Airbnb property.
First, let's begin with a story of our own. In our area, we were contacted by an Airbnb property owner to help them distinguish their home from others on the market.
These owners thought it would really amp up the charm of their house to add a fence. They were right.
Once we completed the 2-rail decorative fence, the curb appeal went through the roof. We can't wait to hear how their next year's bookings take off.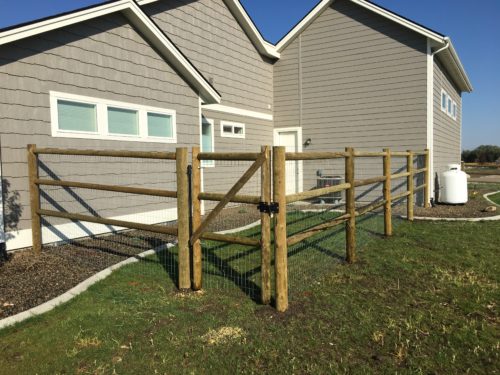 What is Airbnb?
Airbnb was founded in 2008 as way for hosts and travelers to list their spaces and book unique stays anywhere on Earth. The range of accommodation spaces is vast, spanning anything from a single room in someone's home to an entire estate for rent for short- or long-term stays.
Some of the more unique properties include a castle in Ireland, a windmill in Amsterdam, a plane or cave in France, a Wyoming sheep wagon, an Atlanta treehouse, or a traditional Tatami room in Osaka, Japan.
In addition, guests can also book an experience or a restaurant through Airbnb. Experiences might include wine tasting, cooking classes, scuba diving, nature, culture, history or food tours, for example.
Hosts for experiences offer unique access to places and activities in their own cities, towns and villages around the world.
Tips to Generate More Interest in Your Airbnb Property
If you don't have the most unique property on the planet, you can still generate interest for those people looking to book a stay in your area.
Here are some tips to generate more interest in your Airbnb property.
Rev up the curb appeal.
People often make their choice based on how your property looks, and the first impression is the outside, or what we call curb appeal. Make your property look warm and inviting with fresh landscaping and flowers, and perhaps a cute fence!
Be clean.
Nothing turns away a potential guest more than clutter or unclean-looking spaces. Earn "superhost" status by responding quickly to guests and keeping things clean.
Get great pictures.
People are visual and will book the property that looks the most inviting. Invest in hiring a professional photographer, and post a good number of pictures of the room and the outside of your property. Show pictures of where people will be sleeping; that's what they're there for, and include any unique things your property offers. Great pictures can sell your listing over and over.
Unclutter.
People want a neutral space when booking a stay. Make guests feel comfortable by offering clean lines and open spaces where they can put their travel gear. Stick with neutral colors and generic artwork on the walls.
Be honest.
Don't try to hype up your property or exaggerate its virtues. You don't want to get bad reviews from guests who expected more than they received.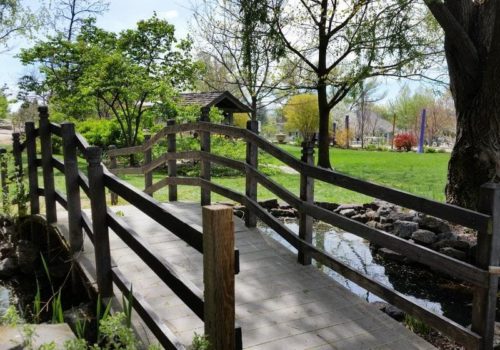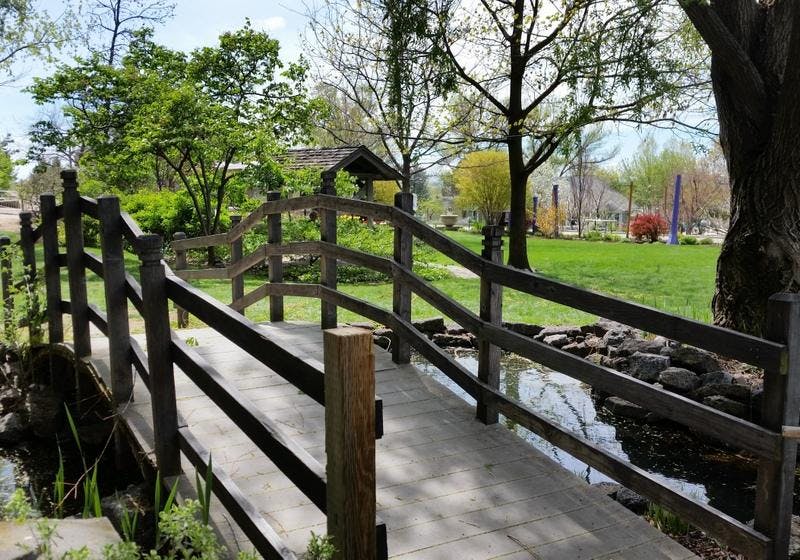 Need to "Cute Up" Your Airbnb Property? Contact Heartland Fence Company.
We weren't surprised at how much the cute fence increased the curb appeal around one of our local Airbnb properties, and we can show you how revving up the curb appeal at your own property or personal home can do the same.
Just driving up every evening will put a smile on your face!
 Heartland Fence Company offers a wide variety of fencing products for homes, farms and commercial properties located in and around Horseshoe Bend, Idaho that can both beautify and protect.
Check out our fencing products on our website, or visit us to talk about how to increase your curb appeal. Contact us today.