Heartland Fence Company was selected as the fencing company to install fencing for the Idaho Botanical Garden. The three-rail post and rail fence was installed around the Garden's outdoor park area, Outlaw Field.
"The 3-rail pole fence is the most common type of fence we install, and offers a classic, traditional look to any property," said Sterling Jaquith, owner of Heartland Fence Company. "The native look of the wooden posts and rails fit in perfectly with the park's natural surroundings, making it an ideal choice."
About the Idaho Botanical Gardens
The Idaho Botanical Garden is a private, non-profit corporation established on a 33-acre leased site on the former location of the Idaho State Penitentiary.
It was established in 1984 when on opening day, local industrialist Jack Simplot planted the first tree, a 20-foot northern red oak. This tree stands today in the Meditation Garden. More than 7,000 plants, mostly donated, were planted within the first two years, with a focus on plants native to or sustainable in the intermountain region of the Rocky Mountains.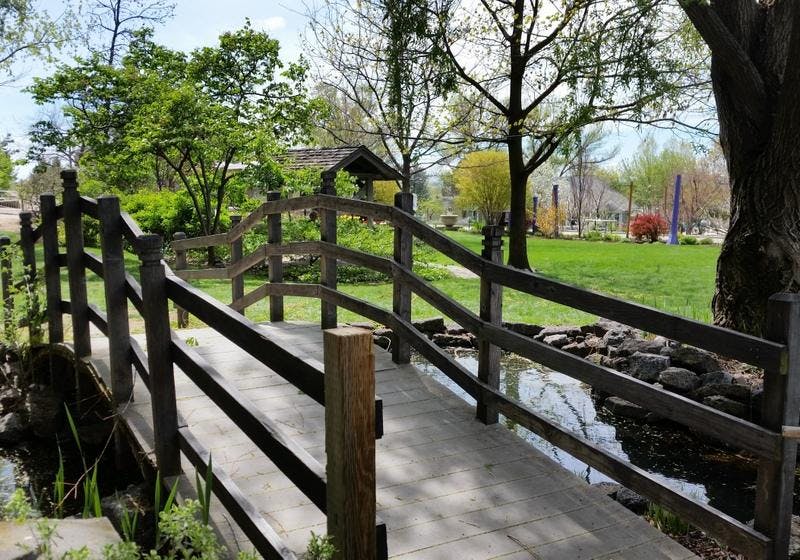 Located next to the College of Western Idaho near the Boise Foothills, The Idaho Botanical Garden provides an educational environment within a full garden experience appropriate for all ages. Visitors can learn about nature through a variety of plant collections, art installations, educational programs and entertainment options as they stroll through some of the 12 unique gardens. There is also a garden shop!
Throughout the year, the Garden hosts a variety of annual events including symposiums, members-only events, garden parties, holiday celebrations, and festivals. During the summer months, the Idaho Botanical Garden also features the Outlaw Field Summer Concert Series® featuring some of our nation's best musical artists and the Great Garden Escape Concert Series.
Post and Rail Fences from Heartland Fence Company
Heartland Fence Company has been honored to be the fencing company of choice for some of Idaho's landmark parks, and would be just as honored to install fencing for your home, farm or commercial property.
You'll love the natural look of wooden posts, poles and rails that complement our Idaho scenery while providing the safety and security for which they are intended. Our posts and poles are handmade right here in our facility and installed professionally on your property for long-lasting results.
Please visit our website to learn about all the types of fencing and gates available.