Now that spring is upon us, it's time to think about the seasonal chores that need to be done to maintain your fence. After all, you don't want the livestock finding a weak spot in your fence line and escaping to cause damage to property or harm to themselves.
Here are a few fence maintenance and repair tips for a springtime "health" check.
Posts & Poles
Melting snow leaves the ground soggy, which can cause fence posts and poles to become loose in the soil. Ensure that these supports are sturdy and have not shifted. In addition, perform a visual inspection to see if any are leaning. 
Check for damage along your fence line from snow plows. Hidden beneath the snow, fence posts and poles are hard to see and can be damaged, broken or uprooted during winter months.
For vinyl fencing, check for splitting and cracking and replace damaged sections.
Rails and Wires
Winter's storms can wreak havoc on fence rails, with heavy snow and ice accumulation, and fallen trees and limbs. Ensure that rails are secure and have not fallen out of place or been broken. Look for split rails or posts and replace damaged ones with new.
Check to make sure that fencing wire is secure and without damage or holes. Refasten loose wire and replace damaged sections. Ensure fence wires are properly stretched and taut. Look for rusted areas that could create a weak spot in your wire fencing.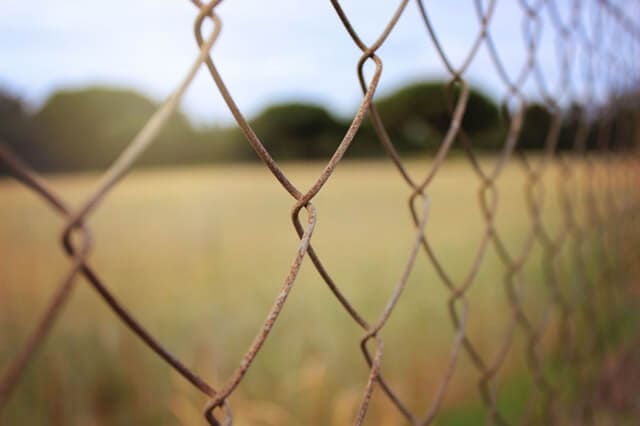 Minor Fence Maintenance Tips
While you're walking the fence line, check for minor problems like nails that have worked themselves out of place or finishes that need to be touched up. Spring is a good time to provide your yearly washing, sealing, staining or painting for wooden fences. Vinyl fences can be cleaned with warm water and an environmentally-friendly cleaning solution that won't harm nearby plants and grass.
Related: How to Maintain a Wood Fence 
Remove dead or dormant vegetation and vines around fences to prevent new growth throughout the warmer months that can add additional weight to your fence. Lop off damaged or overhanging limbs and trim shrubbery to allow space between plants and your fence.
Look for areas where mold or mildew may have set it. If found, clean those areas, and wash away dirt and grime. This will help extend the life of your fence and help you avoid fence repair later on.
Create a Spring Maintenance Checklist
Create a checklist to make sure you cover all of the spring fence maintenance tips. Note which areas need fence repair or maintenance. This will help you to gather the necessary tools and supplies more efficiently.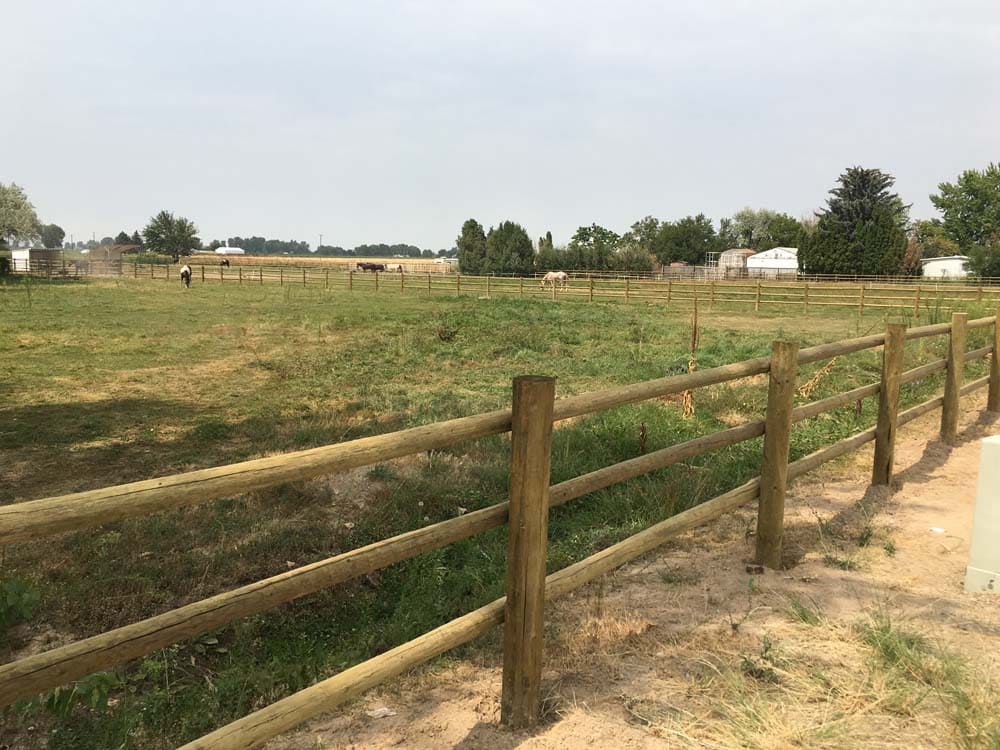 Contact Heartland Fence Company
At Heartland Fence Company, we provide fence maintenance tips to help you keep your fence secure. If you'd like us to provide fence repair or maintenance for you, we'll be glad to do so. We can repair or replace broken posts, poles, rails and wire. And don't forget, we can also provide you with a new fence!
Heartland Fence Company is more than just a company, we're part of your community. As a locally-owned business, we care about our neighbors and our team and treat both customers and employees as if they were members of our family. And we take pride in our work. We promise that your fence will look amazing!
Learn more about Heartland Fence Company through our introductory video! And contact us today for fence repair or maintenance, or a new fence, posts or poles.